Museum steam-hauled railway Hoorn-Medemblik 
The locomotive whistles and the engine driver heats up the fire. Get on board quickly because the steam train is leaving! The museum steam train Hoorn-Medemblik tells you the story of the railways in Holland between 1879 and 1966. It is possible to combine a visit to the tulip excursion with a trip on the steam train. The train rides from Hoorn to Medemblik and back, through the beautiful countryside, along typical Dutch villages like Opperdoes, Twisk and Wognum. De train operates according to the time table from mid March until mid November. More information: www.museumstoomtram.nl .
Special package price at the Tulipexcursion € 9,50 per person
Museum Broekerveiling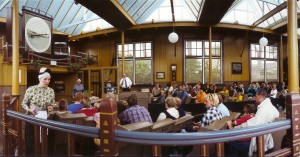 Museum Broeker veiling is the oldest sail-through vegetable auction in the world. You will be amazed by the impressive wooden building with mooring halls and a  beautiful auction room. It is build over water  on 1900 wooden piles. During a visit to the auction you will see how vegetables were sold in the 20st century and you can participate in the auction room from 1912. Like a real trader you can stop the auction clock, do not forget to pay to the auctioneer! You can expand the visit with a boat trip through the landscape reserve 'Oosterdel'. More information: www.broekerveiling.nl .
Price entrance, guided tour, movie and auction € 11,50 per person

Island museum of Wieringen, 'Jan Lont'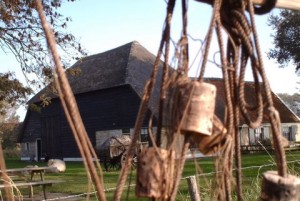 The Wieringer Eiland Museum "Jan Lont' shows you how the inhabitants of the former island Wieringen lived and worked around the year 1900. Be inspired by the inventiveness of the island inhabitants to create a way of live. See how they lived in the old farm houses or how they hunted birds or caught fish. More information: www.museumjanlont.nl .
Price € 4,- per person incl coffee/tea with Wieringer Koek
Zuiderzeemuseum/ Holland Open Air Museum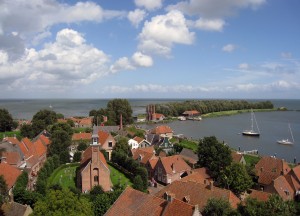 The Zuiderzee Museum tells the story of the people who used to live on the Zuiderzee, the present IJsselmeer and Markermeer. Sample the atmosphere of the daily life of the time before the Afsluitdijk (1932) and experience in a leisurely way how people lived around, with and of the Zuiderzee in bygone days. In the Outdoor Museum you will find houses and buildings that originally used to be in villages around the former Zuiderzee. Here you will see craftsmen practising old trades that do not exist anymore or have changed drastically. Who knows today what it was exactly what a sailmaker, a fish-smoker and a cooper did? It is these demonstrations that give an excellent impression of the life and work on the former Zuiderzee coast. In the Indoor Museum there are various exhibitions that families as well as art lovers will find fascinating. The Ships' Hall full of historic boats, for example, is definitely worth a visit.
Make your visit especially interesting by booking a conducted tour. A guide will take you on a one hour's journey through time and tell stories about life as it was a century ago. There are tours with a variety of themes and in different languages.
You can offer your party something extra by ordering vouchers in advance. For a bag of old-Dutch sweets, for example, delicious pieces of cheese from the cheese warehouse or a lovely smoked herring from the fish-smoker. The museum is less than an hour's drive from the Tulip excursion. Parking for coaches is free of charge. More information: www.zuiderzeemuseum.nl .
Price € 15,00 per person, children 4-12 years € 9,00
Conducted tour € 79,50 per guide, max 20-25 persons per guide
Museum farm West-Frisia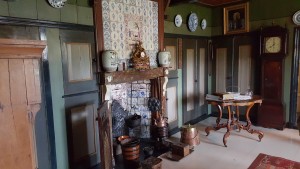 In this museum farm in Hoogwoud time stood still. Farm West-Frisia is a good example of a cattle farm as is developed in the polder-land of the province North-Holland. History revives as soon as you step into this farm which dates from 1857. It looks like the owner just stepped out of the door and can be back any minute. Volunteers are happy to guide you around. In the living room and the beautiful room you can find a fire place, tradional Dutch bed closets and many utinsels dating around 1900. We see the former West-Frisian clothing and hats. Also we find toys from those dates and Eastern porsellan. In the summer stable you can see farm tools and objects that  were used for making milk into butter and cheese. This is also the place where the sledges, which were used in case of snow and glazed frost, are stored. On the threshing floor you can find wagons from the 19th century. These wagons were used for bringing in the harvest and also during festivities. They are richly decorated and have proverb on the tailboard. Next to the farm you can find the Maria Chapel in remembrance of Willem II duke of Holland, who was buried for years underneath one of the farms at the Koningspade. More information: www.museumboerderijwestfrisia.nl .
Price € 3,- per person
The Dutch perfume bottles museum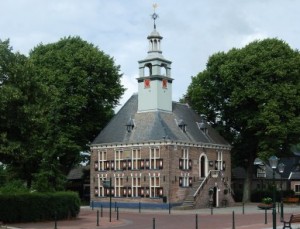 The museum is situated in a historical building, erected in 1599 in the center of the friendly village of Winkel. We will gladly welcome  you for a journey  through the culture and history of perfume. During an interesting conducted tour, the visitor will be introduced to- for instance – Lalique and Dali, well-known and artistic designers of several flacons. Test your favorite perfumes! On the basis of fragrance testers and a calendar, advise is given on which perfume suits you best. A tour you have to experience! More information: www.parfummuseum.nl .
Price € 5,- per person for groups of more then 25 persons

Bakery museum 'The old bakery'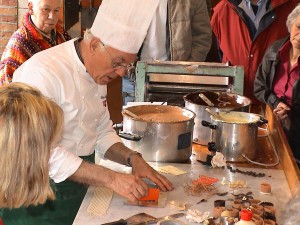 In the historic centrum of Medemblik you find the bakery museum "De oude bakkerij". In the museum you can see how bakers baked and sold their products in the early days. The whole museum breathes the atmosphere of long gone days. You can taste the delicacies of times when you were young. There are demonstrations of the making of chocolate, marzipan and cookies. You will start to get hungry walking around the museum, therefor it is also called 'the museum with the best taste of the Netherlands'. More information: www.deoudebakkerij.nl .
Price € 5,- per person incl. guided tour
Price 2,5 hour workshop incl. coffee/tea  € 25,- per person (for example painting cacoa, chocolate workshop, etc.)
Dutch steam machine museum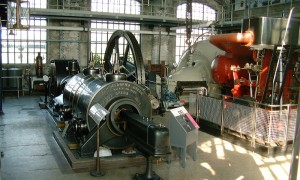 This museum keeps the history of the steam machine alive by collecting, restauring and maintaining steam machines. The museum is located in a former steam mill 'Vier Noorder Koggen' along the IJsselmeer close to Medemblik. This building is more than 100 years old and still working! Do you want to visit our museum? Please take into  account that we run the big machines on certain days and other days some smaller machines. On some days we have steam demonstrations, one of the kettles in the museum will be brought to steam on those days. More information: www.stoommachinemuseum.nl .
Price € 4,50 per person

Experience history on the enclosing dike!
At Kornwerderzand near the enclosing dike, just a few kilometres from the Frisian coast, you can find this famous fortress. It is the only place in Europe where in May 1940 the German Blitskrieg was stopped. Only 225 Dutch soldiers managed to stop 15.000 Germans. Some of the shelters are furnished in style of those days. You will see weapons, sleeping places, telephone installation, kitchen and posts. Pass by and experience this impressive story again. More information:  www.kazemattenmuseum.nl .
Price € 5,- per person
Museum Anna Paulowna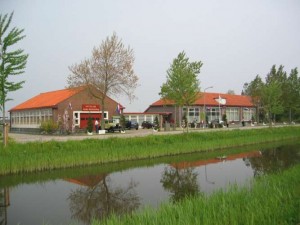 In the middle of the flower bulb fields of Breezand  on April the 30th of 1993 the museum of the association of "old Anna Paulowna' was opened. The museum treats the flood of the Anna
Paulowna polder in 1916, the agricultural activity in the East and West polder. Altogether, the work and lifestyle of the early days in the polder with its dyke warden and directors etc. In the museum you can also find information about Queen Anna Paulowna, spouse of King Willem II, after whom the polder was named. The museum features among others a shop, library and coffee room. A barrack with hand tools, small shops i.a. dresser annex cigars, dry goods and a grocer, Antiquity room with a bedstead and a gallery with varying exhibitions.
More information: www.museumannapaulowna.nl .
Price upon request
Museum de Turfschuur and inheritage centre Opzeeland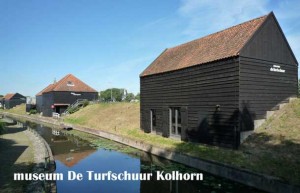 In the heritage center "OpZeeLand" regional archaeological finds are exposed. The collection comprises majolica, tiles, used pottery and slipware. There are ceramics from after 1900 e.g. Fris. You can also find paintings and drawings from Dirk Breed (1920-2004), a local artist. Breed puts humans in typical Dutch landscapes and his works are characterized by space and silence. The barns used to be storage for peat, which was on transit from Drenthe. Museum "de Turfschuur" has many objects from the shipping history of Kolhorn and can give you a clear view of how people lived and worked in the early days. More information: www.stichtingmuseumkolhorn.nl .
Price € 2,- per person
Grootmoederstijd- en motorenmuseum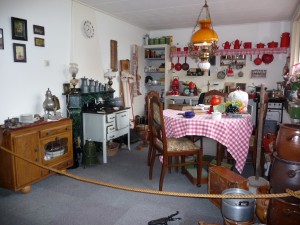 This museum is unique in the province Noord-Holland because it is actually two museums under one roof. On the first floor of the museum there is an extensive collection of stationary engines from the previous century. Some of these engines you can admire while working. On the second floor you are back in history. There are several fully furnished shops like a grocery, drugstore, hairdresser, photo studio and a lot more. In the museum we have a special (wheel)chair elevator. In our canteen there is room for 55 people who can enjoy a nice cup of coffee, tea or a soda. More information: www.motoren-museum.nl .
Price upon request
Viking Information Centre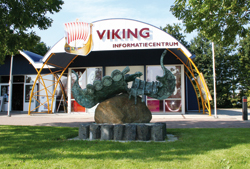 In the Viking information center the stories behind the startling finds are told using mostly original objects from the Viking age (ca. 800-1100 a.d.), including the 1996
found silver treasures of Westerklief. Also the history of the former island Wieringen is told here by many from the Wadden Sea removals bones of mammoths, giant walruses etc. which once have wandered here. The information center is ideally suited for group visit, prices you will find on our website. More information: www.vikingen.nl .
Price € 3,50 per person incl. coffee/tea/lemonade
Zuiderzeemuseum/ Holland Open Air Museum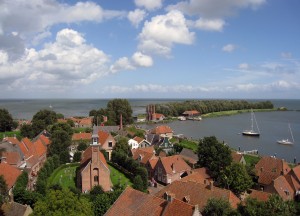 The Zuiderzee Museum tells the story of the people who used to live on the Zuiderzee, the present IJsselmeer and Markermeer. Sample the atmosphere of the daily life of the time before the Afsluitdijk (1932) and experience in a leisurely way how people lived around, with and of the Zuiderzee in bygone days. In the Outdoor Museum you will find houses and buildings that originally used to be in villages around the former Zuiderzee. Here you will see craftsmen practising old trades that do not exist anymore or have changed drastically. Who knows today what it was exactly what a sailmaker, a fish-smoker and a cooper did? It is these demonstrations that give an excellent impression of the life and work on the former Zuiderzee coast. In the Indoor Museum there are various exhibitions that families as well as art lovers will find fascinating. The Ships' Hall full of historic boats, for example, is definitely worth a visit.
Make your visit especially interesting by booking a conducted tour. A guide will take you on a one hour's journey through time and tell stories about life as it was a century ago. There are tours with a variety of themes and in different languages.
You can offer your party something extra by ordering vouchers in advance. For a bag of old-Dutch sweets, for example, delicious pieces of cheese from the cheese warehouse or a lovely smoked herring from the fish-smoker. The museum is less than an hour's drive from the Tulip excursion. Parking for coaches is free of charge. More information: www.zuiderzeemuseum.nl .
Price € 15,00 per person, children 4-12 years € 9,00
Conducted tour € 79,50 per guide, max 20-25 persons per guide
Make a reservation? Click here!