Hotel accommodations
You choose for comfort and spacious rooms? You want to stay overnight with friends, family or colleagues? Group accommodation Nieuwkarspel loves to welcome you! This accommodation is situated on a beautiful location amidst the fields of Northern Holland, between Waarland and Oudkarspel. The eight rooms are decorated nicely with good beds and all have their own bathroom. Also the living room and open kitchens are decorated with good taste. If the group is bigger than 33 persons there is an extra big room for 7 persons. There are no bunk beds. On the terrain there is place enough to organize sporting events or an open fire. This accommodation is located along the waters and this makes fishing also a nice option. More information: www.nieuwkarspel.nl .
Hotel van der Valk in Hoorn offers a unique combination of hotel, restaurants, cinema and casino. The hotel is located along the highway A7 Amsterdam-Afsluitdijk and consists of 155 comfortable rooms, 11 meeting rooms, a buffet restaurant and an à la carte restaurant. It also has a wellness area with swimming pool, sauna and fitness room. De city of Hoorn is a good location to discover the Golden Century in the Netherlands. Close to Amsterdam and surrounded by lowlands, this is the guarantee for an excellent Holland Experience! More information: www.hotelhoorn.com .
Hotel Van der Valk Wieringermeer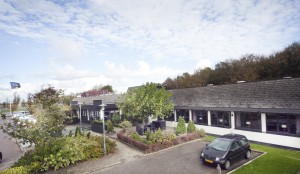 Only 750 meters from kwekerij Siem Munster you will find Van der Valk Hotel Wieringermeer. You can choose for different room types, varying from standard hotel room to several suites. More information: www.hotelwieringermeer.nl .
Wadzout't, thematized caravans on the isle Wieringen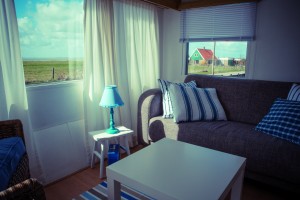 Come and enjoy our secret isle Wieringen. Arriving at Wadzout't you will notice you want to take of your watch and switch of your phone. Escape from stress and chaos and relax at Wadzout't. Silence… Fresh air, the sound of the sea and the view as far as you can see. A holiday destination where nothing has to be done and all is possible. More information: www.wadzoutt.nl .
Waddenhuus

In the middle of the landscape of the isle Wieringen and located along the world heritage Waddenzee you will find three group accommodations (28 persons, 10 persons,10 persons) which can be booked for 48 persons in total. Every accommodation has its own terrace and you can use the spacious garden (6000 m²) where you will find the playground with pirate ship and other playing possibilities. More information: www.degrootrecreatie.nl .
Make a reservation? Click here!