Flowers
Visit the flower auction FloraHolland in Aalsmeer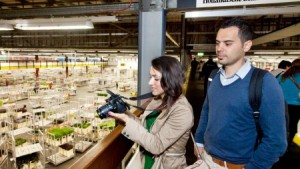 The international trading platform for plants and flowers is a world in itself. You have to get up early to see this world-famous auction, but it's worth it. Experience the hustle and bustle of the auction floor, watch traders bidding against the clock and be amazed at the quantity of beautiful flowers traded daily from more than ten countries. Visitors are warmly welcomed by our Aalsmeer and Eelde locations. Visit FloraHolland and watch the entire auction from a special gallery. You'll be at the centre of the international flower trade. A unique experience you'll remember forever. More information: www.floraholland.com 
Price € 7,50 per person voor individual visitors, groups (min 15 persons) € 6,50 per person, guided tour € 120,- for max. 25 persons per guide

Spring garden 'Lentetuin' Breezand

The Lentetuin is often discribed as the most beautiful and varied bulb flower show in the world. Thousands of tulips, daffodils, hyacinths, crocusses, calla's and liliums bring spring alive! The organisation is busy preparing the event. Every year they present another theme. Next to the flower show there is the spring fair Expo with nie gadgets and regional products. In 2014 the Lentetuin can be visited from van 27 February until 4 March. More information: www.lentetuin.nl .
Price € 6,- per person
Flower days Anna Paulowna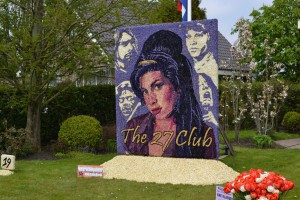 Come and visit Anna Paulowna when the flower fields are at its most beautiful. Tulips and hyacinths color the world in this time of the year. During five days there are several mosaics made of the flowers in Anna Paulowna and Breezand: paintings on tempex in which hyacinth nails are pinned. With a participants list and map of the region you drive with the bus, car or bycicle along the mosaics. There are also several activities like markets of arts and/or books.
The flower days can be visited without payment. In 2014 the Flower Days are planned from 3 until 7 May. More information: www.bloemendagen.nl .
Flower corso Winkel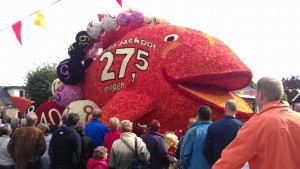 As of 1906 the Flower Corso in Winkel is a yearly event: first as a parade of decorated wagons, bikes and dressed peopled, but every years the corso cars get more beautiful. In these days more than 1,3 million dahlia's are used to decorate the cars! More information: www.bloemencorsowinkel.nl .
Usually the corso is planned on the fourth Sunday of September. Price € 5,- per person
Floralia Niedorp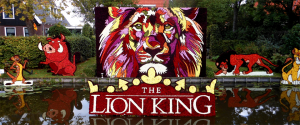 Every year in the third weekend of September the village of Nieuwe Niedorp is decorates with mosaics with flowers. Enormous constructions with dahlia's are build to show to the public. There are enlighted mosaics, artists and musiscians. Come and have a look at more than 50 mosaics! More information: www.floralia-nieuweniedorp.nl .
Price € 5,- per person
Make a reservation? Click here!